By using Minecraft Education Edition, our teachers deliver knowledge in a way that students want, a way that makes them wanting to be in the class.

We deliver our classes/projects in Project Based Learning format following Next Generation Science Standard combined with Next Generation Learning Standards as developed by NYSED.
"The best learning is done through playing. That is true for kids and adults. By using Minecraft we create a play-learning environment, that is fun and is where our children want to be and want to learn."

Vincent Petrescu


Co-founder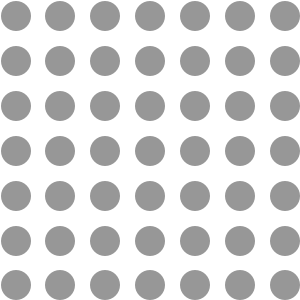 Next Generation Learning Standards
Use Minecraft for
Homeschool.
Afterschool.
Tutoring.
USA Certified Techers + Project Based Learning

Humans and Elephants with Rebecca Pittman
Imagine yourself as a wildlife ranger in the African savanna. Daily duties are left up to you, with the elephants your daily companions.
Shipwreck Narrative Writing with Rebecca Pittman
Pirates on the high seas have always been a popular theme for storytellers. Now, you can use your imagination and write the perfect pirate adventure or fantasy story!
Story Setting Crafting with Rebecca Pittman
In this lesson, you'll get to explore your creativity with Minecraft! You'll also get to uncover hidden mysteries with it too. What are you waiting for?
Meet the Rangers with Rebecca Pittman
Students will have the opportunity to interact with Rangers, learn about their work and develop a deeper understanding of the role of a Ranger in wildlife conservation.
Multiplication and Division with Jasmine Fidowcz
Build multiplication and division math models and play Bed Wars Minecraft mini-game.
Wildlife Conservation with Jasmine Fidowicz
Using the 'We Are The Rangers' Minecraft: Education Edition map one, students meet Rangers and establish their roles and responsibilities.
Exploring Chemistry Safely with Jasmine F.
Chemistry labs are potentially hazardous places, so there are strict rules that should be followed to keep everyone safe.
Pixel Art Fractions with Jasmine F.
Design a pixel art image then break down the colors into fractions, discuss number patterns & unit fractions, then build the designs in Minecraft.
Element Scavenger Hunt with Jasmine Fidowicz
In this element scavenger hunt world, use the material reducer to find as many materials as you can that contain oxygen!
Writing a Narrative with Jasmine Fidowicz
Imagine a world where pirates roamed the seven seas! Where will your imagination take you as you write a narrative about a mysterious shipwreck?
Shapes and Math with Jasmine Fidowicz
Examine math models, and find the fraction for each piece. Make a shape made out of smaller equal size pieces.
Creating a Virtual Community with Melody Brewer
In this lesson, students will have an opportunity to compare working with a face-to-face group with a virtual group.
Traditional Learning vs. Project Based Learning
Our first grader went from saying, every evening, just before going to bed: "Dad, I really hate school. Why you send me there?" to "Oh my God, I hardly wait to wake up tomorrow morning, to go to Minecraft school." To me, that is amazing.
My kids enjoy this program a lot. As homeschooled kids, we tried lots of programs and ways to teach them, By far EduMEE is the best experience, in both learning and fun.
As a single parent I just love EduMEE and how they do the teaching. Just imagine: my kids begging me for more school, and I dont have to chase them all day for homework and to pay attention in the Minecraft class.