By using Minecraft Education Edition, our teachers deliver knowledge in a way that students want, a way that makes them wanting to be in the class.

We deliver our classes/projects in Project Based Learning format following Next Generation Science Standard combined with Next Generation Learning Standards as developed by NYSED,
"The best learning is done through playing. That is true for kids and adults. By using Minecraft we create a play-learning environment, that is fun and is where our children want to be and want to learn."

Vincent Petrescu


Co-founder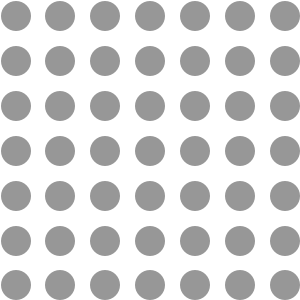 Using Minecraft to
learn
make friends
teach
have fun
keep safe
from anywhere
Multiplying Fractions with Minecraft with Emily Stanley
Math is so fun and exciting when you've mastered the techniques in multiplying numbers.
Minecraft Code Town with Erin Smith
Play Minecraft and learn coding! The game is an easy to use and fun way to get into coding and computer programming. Solve the puzzles scattered around the town to unlock all of the blocks needed for the town portrait!
Minecraft Multi-digit Multiplication with Charles Gargaly
In this class you will Multiply multi-digit numbers, build math models, illustrate, and explain calculation strategies with area models. Then make a video of them sharing with your friends!
LONG DIVISION IN MINECRAFT with Emily Stanley
Build long division math models in Minecraft, solve division problems and use the algorithm to answer questions.
Build a Home: Area and Perimeter part 1 with Erin Smith
Design your own home and see what it looks like on the inside and out. You can even find the area and perimeter!
Making Homes, Part 1 with Gurdip Kaur
Design a prototype for your home and find the area and perimeter in Minecraft.It is very easy to use and great fun to build. It offers a clear and comprehensive explanation of the math needed for this.
Fractions Capture the Flag with Emily Stanley
Students will learn how to build math models of equivalent fractions and use them as obstacles in a Capture the Flag game map.
Fractions Pixel Art with Emily Stanley
Practice your pixel art skills. Break down the colors of a picture into fractions, discuss number patterns and unit fractions, and then build the design in Minecraft.
Build multiplication and division with Emily Stanley
Your child will be inspired to play Minecraft with a hands-on math lesson. They'll get practice in building multiplication and division math models and also enjoy an action-packed mini-game.
Pirate Ship Writing Adventure with Kimberlee Brown
A mysterious shipwreck. Use your imagination to write a narrative that explains the events that surrounded the wreck.
Oregon Trail: Supply and Demand with Efren Rivera
Learn more about the economics of the fur trade with this Oregon Trail activity! Explore how monopolies and supply and demand economy work by looking at the different companies involved in this trade.
Adventure in Time with Chuck Michio
You are a time-traveler, sent back in time to learn about Native American culture. Your mission: travel back in time and solve the puzzles to find your way out of the puzzle room.
Traditional Learning vs. Project Based Learning
Our first grader went from saying, every evening, just before going to bed: "Dad, I really hate school. Why you send me there?" to "Oh my God, I hardly wait to wake up tomorrow morning, to go to Minecraft school." To me, that is amazing.
My kids enjoy this program a lot. As homeschooled kids, we tried lots of programs and ways to teach them, By far EduMEE is the best experience, in both learning and fun.
As a single parent I just love EduMEE and how they do the teaching. Just imagine: my kids begging me for more school, and I dont have to chase them all day for homework and to pay attention in the Minecraft class.