By using Minecraft Education Edition, our teachers deliver knowledge in a way that students want, a way that makes them wanting to be in the class.

We deliver our classes/projects in Project Based Learning format following Next Generation Science Standard combined with Next Generation Learning Standards as developed by NYSED.
"The best learning is done through playing. That is true for kids and adults. By using Minecraft we create a play-learning environment, that is fun and is where our children want to be and want to learn."

Vincent Petrescu


Co-founder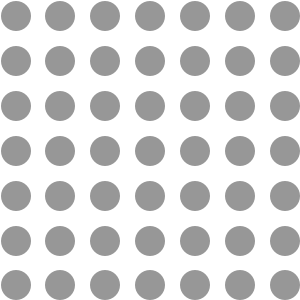 Using Minecraft to
learn
make friends
teach
have fun
keep safe
from anywhere
Build a Rocket Ship with Candice Ruggiero
Join Teacher Candice Ruggiero and Build a Rocket Ship! Researchers from 103 countries have conducted thousands of experiments on board the International Space Station, and you are next!
Let's Go on a Tour! with Candice Ruggiero
We know that learning can sometimes be hard and we want to make it easier for you! This course teaches you about your surroundings, and how you can be a part of the world around you. By understanding landmarks, students learn more about their community.
Build a Bridge using Lines and Angles with Candice Ruggiero
Students study lines and angles and use them to design a facade of a building.
Design Your Own Structure with Candice Ruggiero
You are the master of your emotions, values and strengths. Use this world to build a structure that highlights all three.
Shipwreck Scavenger Hunt with Candice Ruggiero
Students will explore causes of coral reef decline, investigate varying strategies to "seed" new reef development, and build a working shipwreck, using Minecraft to model a time lapse of the process.
Build Your Ideal City with Candice Ruggiero
If we could build an ideal city, what would be in the city's plans? What is important today? What is of value? Students will use Creative mode to build a replica of existing land and improve upon it.
Creating a Virtual Community with Melody Brewer
In this lesson, students will have an opportunity to compare working with a face-to-face group with a virtual group.
Build A Fort with Melody Brewer
Students examine the structure and function of forts by building one themselves.
Landmarks In Our Community with Melody Brewer
By understanding where landmarks are and why they are significant, students gain an understanding of the community in which they are studying.
How to Build A Square with Melody Brewer
Use the companion app MakeCode to create a square using blocks of your choice.
Make it Rain with Melody Brewer
Students will learn about On Chat Command functions into the Minecraft game to execute, or run a function.
Explore Volume World with Charles Gargaly
Students will use their hands-on experience to learn about volume. They will explore the math that goes into finding the total amount of block in rectangular prisms!
Traditional Learning vs. Project Based Learning
Our first grader went from saying, every evening, just before going to bed: "Dad, I really hate school. Why you send me there?" to "Oh my God, I hardly wait to wake up tomorrow morning, to go to Minecraft school." To me, that is amazing.
My kids enjoy this program a lot. As homeschooled kids, we tried lots of programs and ways to teach them, By far EduMEE is the best experience, in both learning and fun.
As a single parent I just love EduMEE and how they do the teaching. Just imagine: my kids begging me for more school, and I dont have to chase them all day for homework and to pay attention in the Minecraft class.