By using Minecraft Education Edition, our teachers deliver knowledge in a way that students want, a way that makes them wanting to be in the class.

We deliver our classes/projects in Project Based Learning format following Next Generation Science Standard combined with Next Generation Learning Standards as developed by NYSED,
"The best learning is done through playing. That is true for kids and adults. By using Minecraft we create a play-learning environment, that is fun and is where our children want to be and want to learn."

Vincent Petrescu


Co-founder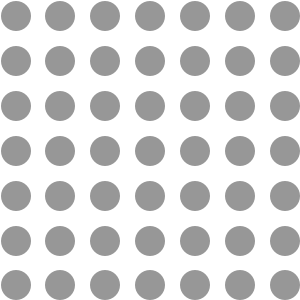 Using Minecraft to
learn
make friends
teach
have fun
keep safe
from anywhere
Crafting Houses using Area and Perimeter with Miranda Murr
Design a model of a house in Minecraft and find the area and perimeter using Minecraft blocks
Time Machine Escape with Miranda Murr
You are lost in time! Use your knowledge of Native American history to solve the puzzles, and escape back to the present time.
Explore Volume World with Charles Gargaly
Students will use their hands-on experience to learn about volume. They will explore the math that goes into finding the total amount of block in rectangular prisms!
The scientific method with Iris Pagan
The world is changing all the time. The latest scientific theories are actually just the newest descriptions of the world we live in!
Breaking and Rebuilding Arrays with Tiffanie Brown
Grouping units of numbers is an important skill for future mathematicians. If you are ready to take on the challenge, why not give it a go?
Division Construction with Demetrielle Washington
Learn how number families are the key to understanding both multiplication and division!
The Digital Citizens with Miranda Murr
Through interactive games, students will learn about how to keep their identities safe online, as well as how to communicate with their peers without sharing personal or inappropriate information about themselves.
Seeing Symmetry with Demetriele Washington
It's now easier to design pixel art with symmetry. To study the lines of symmetry in pixel art, connect your devices and show your creations to a partner.
Roll & Round with Demetrielle Washington
Students will be able to build math skills in Minecraft, and learn how to round numbers to the nearest 10 and 100.
Crafting Multiplication and Division Models with Miranda Murr
Build multiplication and division math models and play Bed Wars Minecraft mini-game.
Multiplication madness with Miranda Murr
In this course students will have the opportunity to practice using strategies, rather than just rote memorization, in order to interact with multiplication in a risk free environment. Through Minecraft Educator's Edition, students will be able to visit NPC characters which contain advice about strategies, and links to anchor charts providing students with a visual representation of these strategies.
Cross-Curricular Build Challenge with Theresa Yankovoy
Build independently, with a partner, or a group a unique challenge in worlds of all subject areas: Language Arts, Science, Social Studies, Math, Art, and Coding! Document and record your building and learning journey with Book and Quill. (The Cameras and Pictures tutorial is recommended before you start building). Finally, …
Traditional Learning vs. Project Based Learning
Our first grader went from saying, every evening, just before going to bed: "Dad, I really hate school. Why you send me there?" to "Oh my God, I hardly wait to wake up tomorrow morning, to go to Minecraft school." To me, that is amazing.
My kids enjoy this program a lot. As homeschooled kids, we tried lots of programs and ways to teach them, By far EduMEE is the best experience, in both learning and fun.
As a single parent I just love EduMEE and how they do the teaching. Just imagine: my kids begging me for more school, and I dont have to chase them all day for homework and to pay attention in the Minecraft class.